JLJ LAW GROUP
SALT LAKE CITY UT
Immigration Lawyer Salt Lake City, UT
Bankruptcy Attorneys Salt Lake City, UT

At JLJ Law Group in Salt Lake City, our attorneys will devote the time necessary to truly understand your unique situation and work hard to make a difference for you. Our most important product is changing people's lives.
About JLJ Law Group, PLLC
At JLJ Law Group in Salt Lake City, our attorneys will devote the time necessary to truly understand your unique situation and work hard to make a difference for you. We will not pass your case on to a paralegal or stop responding when you have concerns common problems faced by people who rely on high-volume, "assembly line" bankruptcy, immigration, criminal. and family law firms.
REVIEWS
Lihn was friendly and knew what she was talking about. She was able to answer all of our questions and she made the complicated process look simple by guiding us through each step. Lihn was quick to respond to any inquiries we made. It was good to see that she seemed concerned to see us succeed and in a timely manner. We definitely recommend Lihn if you are in need of legal assistance.
Attorney Linh Tran-Layton represented me in my recent divorce. She was readily available, responsive, professional and helpful. She was able to complete my divorce quickly and keep the cost down so that it wasn't as much of a financial burden as it could have been. I highly recommend her for anyone who is looking for a reasonably-priced, competent attorney.
Lin Tran-Layton was my attorney for EB-2 category Green card application. I just got my green card last week. She did an excellent job. No RFI's. I would highly recommend her. Great job Linh!
- Hal Armstrong came highly recommended for the case I am pursuing primarily for theft and conversion of intellectual property. I was pleasantly surprised that his business law knowledge encompassed the high tech end of things related to contract law, intellectual property - with some complicated issues. He has pursued my case diligently with lots of appropriate research and strategies that will ultimately hopefully win my case. I have some background in law myself so am not always happy with attorneys. Hal has been a pleasant surprise. I would recommend him highly for about any area of the law he may choose to prosecute or defend.
Linh was great in handling my case and walking us through all the process steps. This is a good firm to use, I would recommend them.
I have never had the need to be represented until now. I had found out I was upside down in my Condo, I was being waffled back and forth by the bank while trying to short sale my home. I asked Jennifer to help me out with the Deed in Lieu of foreclosure, she gave me a quote. I hired her to make sure my best interest was protected, she went above and beyond. After she was also waffled back and forth by the banks, she represented me in my bankruptcy for the original price. She was there with me every step of the way. Jennifer is a great attorney, and she really cares about the outcome for her clients.
Jennifer Ha was very professional and personable from the beginning of my work with her. I really witnessed how valuable this was at the meeting of Creditors while listening to the case before mine. For me, Jennifer had everything prepared and I was prepared to present all documents for the court judge with a minimum of questions. At a very stressful time, her honesty, thoroughness, and straightforward approach was very calming and assuring. The JLJ Lawgroup office was also very professional and calming. I was very impressed with their organization. I highly recommend Jennifer Ha and JLJ Lawgroup.
Jennifer Ha and JLJ Law Group are responsible for saving me from a botched bankruptcy case after I had made the mistake of hiring an incompetent, unethical lawyer, initially. Jennifer's experience, skill and diligence were invaluable to me and I can't thank her and her colleagues at JLJ Law Group enough for their service. They are clearly knowledgeable and their resources extensive enough that I would recommend their representation and advice for almost any legal matter.
Our experiences with Attorney Jennifer Ha has been nothing but crucial to all our legal endevors. From past financial situations involving bankruptcy, to more recent family related legal challenges. We depend on Jennifer's expertise to help us through any legal situation that may arise.
Với khả năng chuyên nghiệp trong lĩnh vực luật pháp. Với đội ngũ luật sư có chuyên môn cao và với nhiều năm kinh nghiệm cùng sự tận tâm trong nghề, có thể nói JLJ Law Group là một địa chỉ đáng tin cậy của mọi người. Và riêng đối với cá nhân tôi, họ là sự lựa chọn sang suốt nhất mà tôi đã chọn . Tôi và 1 người bạn của tôi đã cùng nhau chung vốn để mua và đầu tư cho một cửa tiệm nhưng đã không may mắn khi người bạn đó của tôi đã không làm đúng theo thỏa thuận giữa 2 người đã đề ra trước đó. Trên văn bản giấy tờ, tôi và người đó, mỗi người sẽ chia đôi tổng số tiền để mua cửa tiệm đó, 50/50 và điều đó đồng nghĩa với việc quyền hạn giữa chúng tôi trong cửa tiệm đó sẽ là ngang nhau. Nhưng người bạn đó của tôi lại đòi hỏi và giành giật mọi quyền điều hành về phía mình từ việc tuyển người, đến việc trả lương cho nhân viên và đòi hỏi rất nhiều điều vô lí. Tôi đã cố gắng để ngồi xuống và thảo luận với người đó nhưng đã không mang lại kết quả gì. Khi mọi việc đi vào bế tắc, tôi đã đề nghị người đó rằng tôi muốn đứng lên và mua lại toàn bộ cổ phần của người đó trong cửa tiệm hoặc rằng, nếu họ muốn mua lại cổ phần của tôi, thì hoàn trả lại cho tôi số vốn mà tôi đã bỏ ra và tôi sẽ rút tên ra khỏi cửa tiệm đó. Nhưng người đó đã rất không sòng phẳng trong mọi việc. Lúc họ nói họ muốn mua, họ ép tôi trả ngay lập tức số tiền mà họ đề ra, với 1 số tiền như thế, tôi không thể lập tức mà lo liệu được, nên tôi đã yêu cầu họ rời lại cho vài ngày. Họ đồng ý nhưng chỉ tới ngày hôm sau, họ đã bắt tôi phải trả gấp đôi số tiền vốn mà trên thức tế họ đã bỏ ra để chung vốn với tôi nếu như tôi muốn mua cổ phần của họ. Đối với tôi, đó là một sự việc rất vô lí và tôi đã đã yêu cầu họ, nếu họ có khả năng thì trả lại cổ phần của tôi trong cửa tiệm, tôi chỉ cần họ hoàn trả lại cho tôi đúng số vốn mà tôi đã bỏ ra. Thật không có gì hoang đường hơn khi họ nói nếu họ mua lại cổ phần của tôi, họ sẽ chỉ trả lại một nửa số tiền vốn đó. Và sự việc cứ tiếp diễn và không thể thỏa thuận, cho đến khj họ gọi cảnh sát tới và đuổi con gái tôi ra khỏi chính của tiệm mà tôi cũng đang làm chủ. Tôi đã nghĩ, không còn cách nào để có thể giải quyết trong nội bộ được nữa. Tôi đã liên lạc với JLJ Law group. Với sự nhiệt tình trả lời những thắc mắc của tôi, và sự nhanh nhạy trong công việc, đốc thúc mọi tiến trình giấy tờ để tiến hành vụ kiện một cách nhanh nhất, giảm thiểu tối đa mọi thiệt hại về thời gian cũng như những chi phí mà tôi phải gánh chịu. Và họ đã hoàn thành mọi việc trong một thời gian ngắn nhất, đòi lại được quyền lợi cho tôi và bây giờ, tôi đã có thể làm chủ được cửa tiệm của chính mình. Cám ơn rất nhiều, JLJ Law Group!
Jennifer is an amazing lawyer. She made me feel at ease and made the whole process a better experience.
We very satisfied and pleased with services for JLJ Law Group. Jennifer Ha was very knowledgeable, she answered all the questions and help us through business failed that led us filed for bankruptcy. We would recommend her to any one.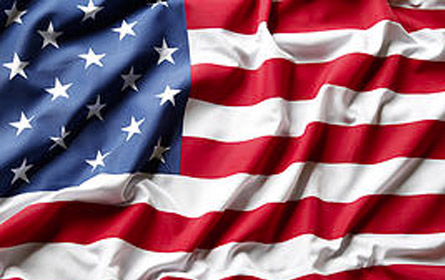 Bankruptcy Attorney
If you have received notice that a creditor intends to file a lawsuit against you, and you cannot afford to pay the debt, it is time to talk to a qualified attorney. This is an event you cannot ignore without devastating consequences. If you fail to respond the party suing you may obtain default judgement, this judgement may entitle them to lawfully take money from your wages or bank account, filing personal bankruptcy may be the only defense you have that will stop lean garnishment.
Bankruptcy Attorney in Taylorsville Utah, West Jordan Utah, Salt Lake City Utah, Murray Utah, North Salt Lake Utah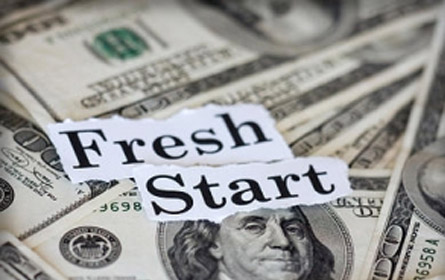 Immigration Attorney
U.S. immigration laws and the workings of the United States Citizenship and Immigration Services (USCIS) are complex enough to be intimidating for anyone. The stakes are always high, and it may prove critical to have a lawyer on your side to: Provide knowledgeable guidance on the best path and necessary processes for achieving your immigration, residency or citizenship goals Champion your cause and protect your rights every step of the way Prepare application materials, attend hearings, attend interviews, respond to issues that arise, and prevent mistakes that could seriously impact your quest for legal residency or citizenship
Immigration Attorney in North Salt Lake Utah, Murray Utah, West Jordan Utah, Taylorsville Utah, Salt Lake City Utah
Business Immigration Attorney
If you are looking to start a business in the U.S. The E-2 visa allows an individual from a foreign country to come to the U.S. and engage in entrepreneur activities due to a treaty between their home country and the U.S. The treaties were originally intended to facilitate friendship and commerce between the U.S. and the treaty country. We successfully handle business and employment-based immigration cases, such as E-2 visas, H-1B, EB-1A, EB-2, E-B3, PERM, and L-1 visas.
Business Immigration Attorney in Salt Lake City Utah, West Jordan Utah, North Salt Lake Utah, Murray Utah, Taylorsville Utah
CALL

Call us

(801) 883-8204